TEXTILE MANAGEMENT SOFTWARE the necessary information of the warehouse, stock, manufacturing, production process, sales, planing and production, bar code, packing, invoice all features including in this ERP software. ERP helps textile companies from the fiber to the finished fabric and garment industry. Highlights: Supplier Of IT Software Solutions, 20 Years Of Experience. The necessary information of the customer,stock information and warehouse detail. etc..
TEXTILE MANAGEMENT SOFTWARE
Our Software run in tirupur no #1 branding companies.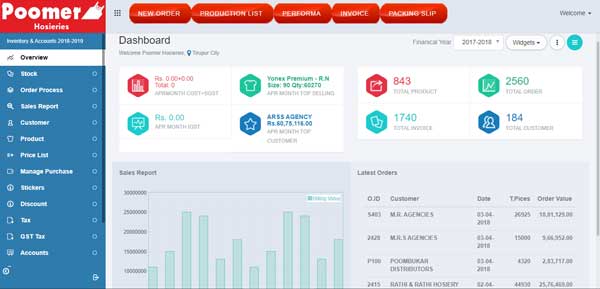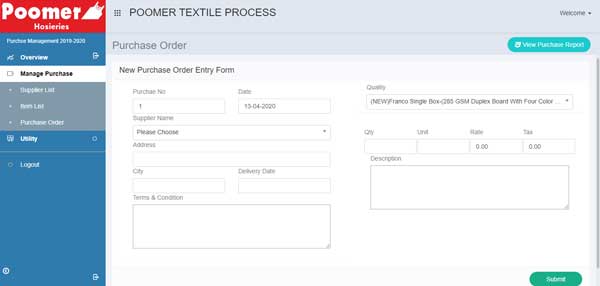 [whatsapp message="Please Send Garment Software Details"]Demo & More Details, Please contact[/whatsapp]